Why do brands need to hire design units?
Brands hire graphic design and design units to reinforce the visual character of the business. When completely restructuring a brand, a professional design unit will give the business a complete brand manual.
This manual will describe what your brand should and should not be used in. Logo should be placed in the background how, what color is appropriate. This handbook aims to ensure that brand identity is protected and coherent, regardless of the brand image applied anywhere.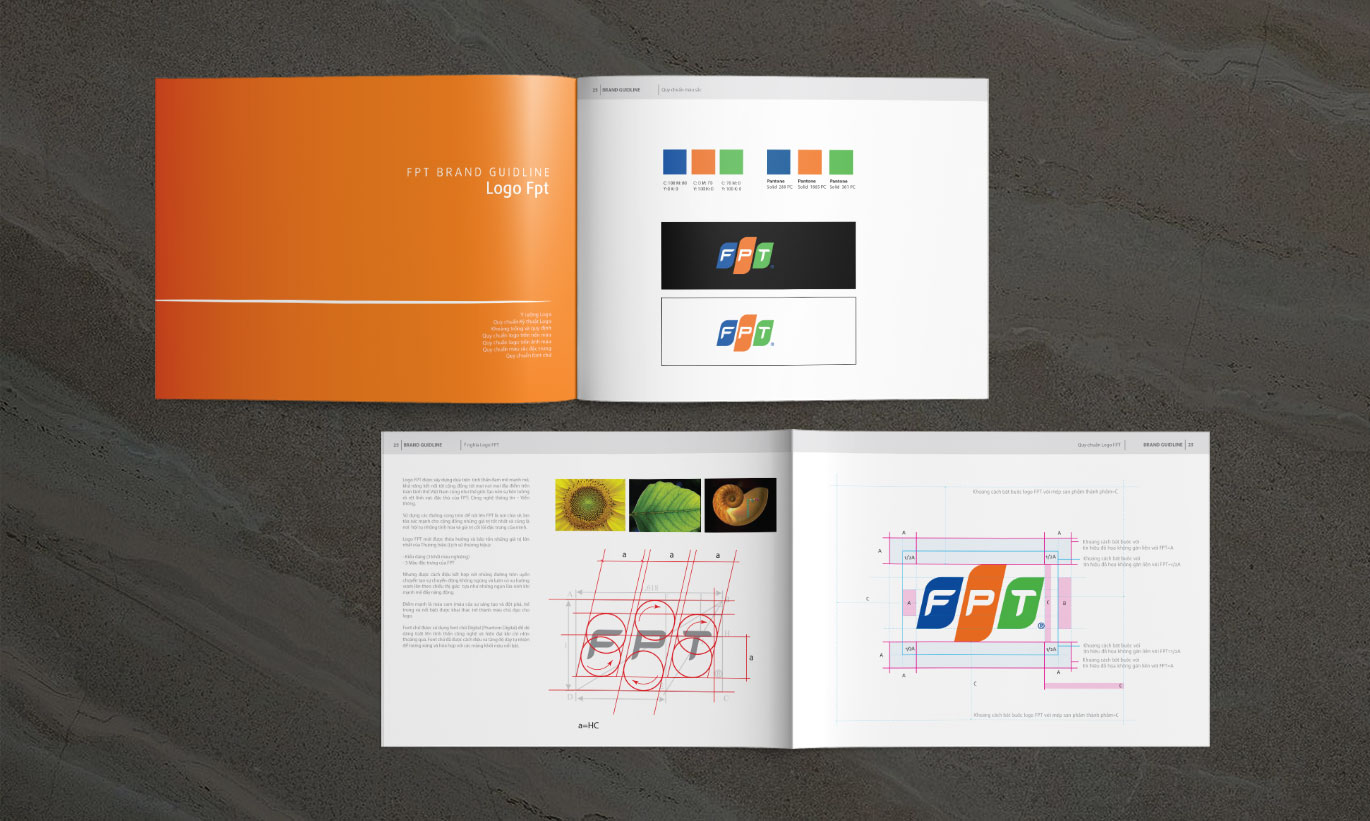 Here are the key points in the brand handbook:
1. Logo design (the main logo represents all brand characteristics)
2. Office design (envelope, name card, paper clip, ..)
3. Designing marketing publications (Leaflets, brochures, catalogs, websites, ..)
4. Designing product packaging
5. Designing outfits (staff uniforms, hats, ..)
6. Store design (interior and exterior of the store)
7. Email design
8. TV ads
And other media.
No matter what kind of business you are in, if you want to succeed, you need to build a solid brand. Your brand identity — which includes everything from logos, typography to your palette — is what makes you unique. That's what sets you apart from the competition and lets your customers know who you are and what belongs. Designing your brand identity is super important – and because it's very important, it's not a task that you solve yourself.
How to design the best brand ?
When it comes to brand design, you need to find companies that specialize in design, they will guarantee you the aesthetics and expertise in that setting.
If you're at the very beginning of the branding process, go with a design contest.
If you're just getting started and don't have the basic assets to launch your brand (like a logo, business card and corporate letterhead) and/or you're not exactly sure the direction you want to take your brand. You give them your brief and they are can pitch you their ideas for your brand design. You narrow down your options to a top few choices, work with each to perfect the looks, then pick whichever designer you feel best brought your brand to life as the winner. Once the design contest is over, you'll have the foundation you need to grow and develop your brand over time—and an awesome designer to help !
If you've already got the basics, work one-on-one with a freelancer.
If you already have the basic assets for your brand and you're just looking to supplement with additional designs—like a brand style guide to pull all your ideas together and get your team on the same page—or you're 100% clear on what you want for your brand design, then working with a freelancer one-on-one is a great option.
When you work directly with a freelancer, you have a sense of control in the process; while you'll definitely want to get their professional input (you did hire them to design, after all), you can tell them exactly what you're looking for and the ultimate vision you have for your brand—and then work with them on each element of your brand identity until it fits that vision.